Hey, I am
Benjamin Erxleben
Senior Product Designer & Design Team Lead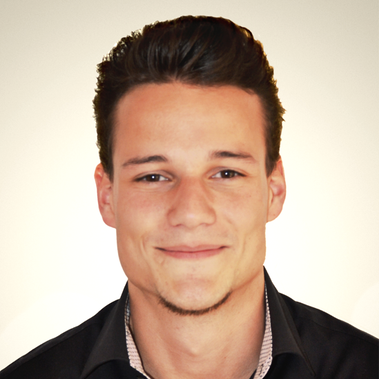 What's there to know about me?

I'm a team lead (4 years) and senior product designer (14 years) with experience across multiple disciplines including apps for desktop and mobile devices, websites, print and even dedicated hardware.
As a designer I cover the process end to end from road map alignment to feedback and testing up to final design QA and metrics checks after feature implementation.
As a lead I aim to stay as active in design work as possible to be part of my own team, experience tasks and flows first hand, communicate on same footing and lead instead of manage from above.

I crave complex problems, analyze them from macro to micro and think in holistic flows that combine user centered UX with actual stakeholders needs to achieve a win-win.
I think in feature versions to achieve the middle ground between fast MVP implementation and feature progression and improvement through metric checks.
I try to stay as informed and organized as possible by combining the Getting Things Done® method with NLP to achieve my goals in the most proficient way.
For a more detailed rundown of my career just continue reading below or
download my CV.
Education
Bachelor Degree in Interface Design
Oct 2010 – Feb 2015
Univ. of Appl. Sciences Potsdam


Training as Media Designer Digital & Print
Jun 2006 – Jun 2009
OSZ Druck & Medientechnik
Tools & Methods
Planning with:
kanban, scrum, waterfall
Organizing with:
Asana, Trello, Jira
Analysis with:
Mixpanel, Amplitude, Firebase
Designing with:
Sketch, Figma, AI, PS, INDD
Prototyping with:
Invision, Flinto, POP
Animations with:
AE, Flinto, Flow
Handover with:
Zeplin, PDF guides, meetings


Experience
Design Team Lead & Senior Product Designer @ Cara Care
since Jan 2020
Cara Care is a medical SaaS with an app built all around improving the quality of life for patients with digestive diseases through habit change. As the lead of a small design team it is very interesting to create the ease of use for complex and personal medical topics like digestive health.
Design Team Lead & Senior Product Designer @ Dojo Madness
Aug 2016 – Sep 2019
I am helping Dojo Madness—a startup building comprehensive third-party services for gaming—to build mobile as well as web & desktop apps for players that improve their gaming skills. As the team lead of 5 designers and a total of 5 products, good organization and on-point communication are key to staying on top of everything.
Design Team Lead & UI / UX Designer @ Wefox
Apr 2016 – Jul 2016
My first experience at a startup—Wefox—aims to digitize and simplify the German insurance market on a B2C level. As the lead of a small team of designers I had to both, actively build and improve their mobile app & website as well as supervise the print and marketing efforts.
UI / UX Designer @ SinnerSchraderSwipe
2015 – 2016
At this agency, mainly focused on mobile apps, I was introduced to big companies like Sony Music, Raumfeld, Payback, ERGO and AOK as well as smaller startups. I mainly worked on mobile apps for many smart devices ranging from phones & tablets to smartwatches all based on common mobile operating systems.
Designer for Digital & Print Media @ OK Werbung
2006 – 2015
From a trainee to full time employee, this agency, specialized in medical marketing, invited me to work for big pharma players like Berlin-Chemie and Sanofi. In addition to video animations and annual presentations, print media like schooling material and various marketing materials were my main output.
Some of my biggest clients